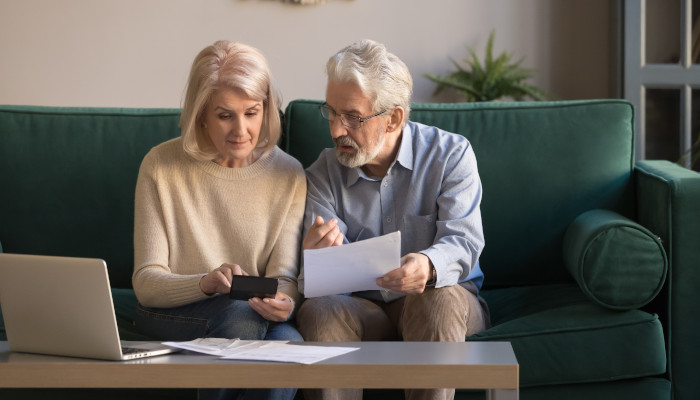 You may be familiar with the concept of "Do It Yourself," or "DIY." In short, this ethos is all about tackling important projects on your own, without having to involve professionals.
Most people associate DIY with homeowners researching solutions, buying their own tools, and getting to work making fixes and repairs around the house. Other people bring the DIY spirit to cooking and crafting, looking to recreate their favorite items at home or on a limited budget. Others still try to take the DIY spirit one step forward — into more complex matters like estate planning. 
The Dangers of DIY Estate Planning
It's easy to see the appeal of the "DIY" spirit. When you fly solo, you get the opportunity to do things your way, and potentially control your costs along the way. With that said, most people realize that there are crucial limits to what can actually be done via DIY methods.  Around the home, for instance, most people acknowledge the importance of bringing on a professional to deal with a house's electrical or HVAC systems. 
Similarly, while some might be tempted by the allure of DIY estate planning, the reality is that going it alone will not be the most efficient, productive, or cost-effective path forward for the vast majority of people. The documents and processes involved in estate and incapacity planning are complex. Impersonal online tools and estate planning services will never be a substitute for the personable, hands-on expertise provided by an experienced estates and probate attorney. 
As the American Bar Association (ABA) put it in a writing:
Those who seek to replace proper professional advice with a do-it-yourself online document in complex fields like estate planning should understand the effects of their actions. One should bear in mind that even those with fairly sophisticated skills think twice before venturing beyond their area of expertise.
As we often say: When you have a foot problem, you go to the podiatrist. When you have a heart problem, you go to the cardiologist. When you are forced into the probate court or want to create a comprehensive estate plan that will take care of your assets and provide for your loved ones, you need to go to an established probate and estate planning attorney.
What Is Estate Planning, and Why Is It Important?
Over the course of a lifetime, we all acquire assets. When we pass on, those assets remain and they will be reallocated. The question is: Will you have a say in the matter?
Estate planning is the process that gives you a say. If you become incapacitated, and even when you're gone, estate planning keeps you in control, through any number of different tools and mechanisms —  including wills, trusts, and powers of attorney. 
Whether you are single, married, or cohabitating; just starting a family or moving into retirement, estate planning is a beneficial step you can take to prepare yourself and your loved ones for the future. Having a thorough and effective estate plan in place can help to: 
Assure that your assets will be distributed in a manner appropriate for your circumstances 

Ensure that someone you can rely on is appointed to handle your assets and affairs, and that your partner gets the assets and control you want them to have

Assure inheritance will not become a detriment to your beneficiaries

Minimize disagreements and conflicts among your family after you're gone

Reduce or eliminate certain costs, including estate taxes and probate fees

Direct how you will be treated if you became incapacitated

Maximize the assets available to your beneficiaries when you have passed 

Streamline the probate process, and allow for more immediate distribution of your assets

Assure your children will have a guardian of your choosing if you are unable to raise them

Provide you with peace of mind knowing you minimized the stress of your circumstances for your family.
The only things that go away with time are snowflakes, youth, and opportunities. By creating an estate plan now, you have an opportunity to plan for yourself and your loved ones in the future. 
With that said, it's also important to make sure that you approach estate planning with the right mindset — and the right level of attention and support. 
As the ABA notes, some people consider DIY estate planning sites and forms because they want to avoid going to a lawyer, or because they wish to save money. 
However, the long-term costs of turning to such a service could ultimately outweigh the short-term benefits — especially if your incomplete or inaccurate estate planning documents lead to bitter family conflicts, lengthy estate administration issues, or even complex and costly litigation. 
Instead of simplifying the probate process and making things easier for your loved ones, a less-than-stellar estate plan could cause the process to drag on and become more complicated and time-intensive. Perhaps worst of all, your wishes may not actually be carried out — meaning that important decisions about the disposition of your assets could be left to Michigan's laws of intestate succession.
As you weigh all of your options, here are a few more questions worth evaluating and considering for yourself:
Do you understand all of the pieces that go into a Michigan estate plan?
As author Frank Addessi put it in an article for SmartAsset:
Estate planning, whether DIY or professional, does not actually include an estate plan. As funny as that may sound, there is no such thing as an actual estate plan. Estate planning is about coordinating a collection of documents from wills to trusts.
When it comes to creating a plan that will protect your property and loved ones in the event of your incapacitation or death, there are many moving parts and instruments to understand — including wills, trusts, powers of attorney for health and finances, guardianships, and conservatorships. Which instruments to use (and how those instruments can be used) will ultimately depend on the unique specifics of your circumstances.
Unlike a fill-in-the-blanks form, an attorney can help you to truly understand all of your options; make sure that you've fully considered every decision that may apply based on your circumstances; and take care to ensure that all of the necessary documents are executed properly. 
For example, working with an experienced attorney can help ensure that your will meets all of the requirements for probate, while minimizing the likelihood for disputes or contests from other parties; or that a trust is set up to achieve your specific goals, while making sure that all legal formalities have been addressed. Meanwhile, an attorney can also provide guidance when it comes to nonprobate assets that must still be considered as part of an overall estate plan, such as jointly owned assets, or financial accounts and securities with beneficiary designations. 
Will your plan be able to stand the test of time?
The reality is that estate planning documents might not take effect for years and years. And ultimately, they will generally be executed when you no longer have an active voice in the matter. As the ABA puts it: 
A person who drafts his own Will must bear in mind that the critical test of his efforts will occur after his death.  At that point, his voice has been forever silenced.  If he does prepare his Will on his own, it's likely no one — or at least no person who is not seen as biased due to his financial interest in the outcome — will be able to explain his intentions.
A knowledgeable and skilled estate planning attorney can help ensure that your estate plan will stand up to the test of time. For instance, working with an attorney can provide some assurance that all of the language used in your will or trust documents is clear; as the ABA notes, the specific phrases and words used in a will could make a difference when it comes to making effective dispositions of your assets. 
By the same token, it is also important to always remember that life can change in an instant. New children are born; treasured loved ones pass away; couples get married and divorced. An estate planning attorney can help you build contingencies for these major life events into your estate plan. An attorney can also offer invaluable perspective and assistance as you move forward in life, and help you reevaluate and update elements of your plan over time as your relationships and circumstances change. 
Can you really deal with all of the complexities and challenges on your own?
Can an impersonal online editor or chatbot really ever truly understand what makes you, you? The reality is that people are not cookie cutter, and estate planning is not a "one-size-fits-all" process. As the ABA suggests, it's important to take time to consider all of the unique circumstances that will impact your estate, such as…
Tax and financial considerations
Addressing taxes, creditors' claims, and other financial matters is often one of the most complex parts of the probate process. An attorney can help you weigh many of the financial considerations that will come up down the line, including reducing estate taxes to help maximize the assets available to your beneficiaries 
Loved ones with special needs
As the ABA puts it: "What if a child suffers from a learning disability, incapacity or is vulnerable to the influence of people seeking to grab his inheritance?  What will happen to inherited funds if a child is disabled and requires governmental assistance such as Medicaid?" For parents or guardians of adults or minors with special needs, it may be important to take specialized action — such as setting up a supplemental trust or appointing a conservator. 
Property ownership in multiple states
It's common to have to deal with real estate in more than one state after a loved one dies. Here in Michigan, for instance, "snowbirds" may have a vacation home in Florida, or a lake house in Wisconsin. A separate probate proceeding, called an "ancillary" probate, must be opened to deal with out-of-state real estate in the state the property is located. An ancillary probate lawyer can help handle this process, no matter how complex it may seem. 
Who will help you consider all of your options, and facilitate the process?
It's important to remember that the estate planning process is not just about drafting documents, but making important decisions. Who do you trust to oversee the administration of your estate as a personal representative? Who will take on key responsibilities as a trustee? Who do you want to consider as the guardian for your children, taking on the responsibility of raising them if you cannot? Who do you trust to execute your wishes as an agent through a power of attorney for health care or a power of attorney for financial matters? 
An estate planning attorney can help you weigh all of your options as you consider who to name in these important roles. Broadly speaking, it is important to find individuals who are trustworthy, easy to communicate with, and responsible. The most important thing is choosing someone who will be the best choice for your circumstances. Remember, this process is not about making people feel equal; it is about ensuring your wishes are respected and carried out when you no longer have a say in the matter.
As author Liz Weston puts it for NerdWallet, working with an experienced attorney provides an opportunity "to discuss your situation with an expert who has seen many estate plans in action and who knows what can go wrong." An attorney can walk you through the process while being genuinely attentive and responsive. They can make sure you get answers that are tailored to your circumstances, in plain language that is easy to follow. 
Over time, an attorney can help protect your estate planning documents, to minimize the risk of anything critical getting lost or misplaced. And when it is time for estate administration, having a a relationship with an attorney who is familiar with a decedent's assets and personal circumstances may allow for a speedier administration of the estate, as the ABA notes. 
Want to Discuss Any Element of Michigan Estate Planning and Probate?
There is no reason to put off taking care of those you love and that which you have worked hard for. 
Looking for guidance on the many moving pieces that go into successful estate and incapacity planning, including wills, trusts, powers of attorney, guardianship, and conservatorship? Your Michigan probate attorney Dean E. Patrick is here to help.
Mr. Patrick is a licensed Michigan lawyer specializing in estates and probate law. He has helped hundreds with their estate planning needs, giving him the necessary knowledge to provide unparalleled legal advice and assistance that can make your life a little easier.
If you have questions or are curious about how to move forward, contact our offices at (833) 469-4897 or reach out online to set up your initial consultation.
This post has been prepared for general information purposes only. The information you obtain here is not, nor is it intended to be, legal advice. You should consult an attorney for advice regarding your individual situation. We invite you to contact us and welcome your calls and electronic mail.  Accessing the content of this site does not create an attorney-client relationship.  Nor, does contacting us create an attorney-client relationship. Please do not send any confidential information to us until such time as an attorney-client relationship has been established.