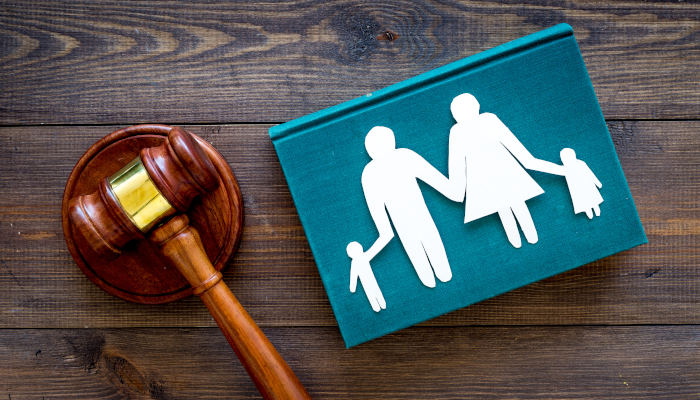 In Metro Detroit and the State of Michigan, the probate courts oversee special types of cases involving estates and trusts, as well as the protection of minors and incapacitated adults through guardianships and conservatorships. Any lawsuits, claims, contests, or disputes relating to those issues may broadly be said to fall under the umbrella of "probate litigation."
Typically, probate litigation refers to conflicts, claims, and disputes that come up in cases involving aging, incapacity, and death.
Probate litigation may involve contesting or defending the validity of a decedent's will or trust or a beneficiary designation. Similarly, it may involve challenging or defending the appointment and actions of a personal representative, trustee, or other fiduciary working on behalf of an estate. Probate litigation may also be necessary in situations where someone is still living – particularly if there are disagreements to be settled over guardianship and conservatorship issues, advanced directives, powers of attorney, or any other questions stemming from an adult's inability to make or communicate decisions for themselves.
In some cases, these family conflicts and disputes may be resolved privately, outside of the courts. However, litigation may be necessary when different interested parties can't work out an agreement on their own and need the oversight and authority of a judge.
Common Situations Requiring Probate Litigation
Probate litigation is a very broad category, and may refer to any number of unique and personal  situations. Here are a few common examples of when probate litigation may come into play in Michigan:
Breach of Fiduciary Duty
Probate litigation may be used in situations where a fiduciary acting on behalf of an estate fails to comply with the decedent's instructions, or their obligations under the law.
This category includes personal representatives, who are tasked with inventorying, accounting for, and administering the decedent's estate. The need for litigation may arise when a personal representative or trustee fails to carry out his or her duties in a way that is damaging to the estate (such as failing to take a full accounting of the estate assets, or mismanaging property or funds).
Similarly, litigation may be needed in cases where trustees and conservators fail to fulfill their fiduciary duties. In cases such as these, litigation may be used to order the fiduciary to take a required action. Litigation may also be used to compel accountings to uncover bad acts, to seek the removal of the fiduciary, appoint a new fiduciary, and recover any damages caused by the fiduciary's actions by way of surcharge.
Contests and Disputes to Wills
Will disputes and contests are among the most common causes for probate litigation. An interested party may contest the validity of a decedent's will based on any number of challenges – including allegations of coercion or undue influence; incapacity; fraud; improper execution; or forgery. Will disputes may also come up if there are conflicting wills, or a missing will. Will disputes also tend to stem from omitted spouses and children, or in cases where there needs to be a determination of heirs.
Contests and Disputes to Trusts
Trusts are popular estate planning tools, which can allow assets to bypass the costly and time-intensive probate process. However, there may be contests and disputes to the validity of a trust, particularly if certain legal formalities are overlooked or left incomplete. An interested party may pursue litigation in order to seek the termination, modification, or reformation of a trust, or to dispute the appointment and actions of a trustee.
Incapacity
Litigation may occur in situations where a beneficiary or heir seeks to challenge validity of the decedent's estate planning documents or other asset transfer mechanisms out of the belief that they were made while decedent was incapacitated. This may be because the decedent immediately updated their will prior to their passing, excluding certain family members or benefiting other parties disproportionately. Probate litigation may also come up if there are disputes or disagreements stemming from matters relating to powers of attorney or healthcare directives.
Guardianship Proceedings
Guardianship is established in probate court to oversee the well-being of individuals who cannot make informed general care and control decisions for themselves. Guardianship can apply to both minors and incapacitated adults. Litigation usually occurs if there are questions of whether or not a guardian is necessary based on the circumstances, or disagreements and objections over who should serve as the guardian to an incapacitated adult or minor. Litigation may also be used to challenge the actions of an appointed guardian if the execution of their responsibilities is inadequate or inappropriate.
Conservatorship Proceedings
A conservator is a person appointed by a court to manage a protected individual's estate (assets). If a situation arises when an individual can no longer effectively manage his or her own finances, a conservatorship may be established through the probate court. If appointed, a conservator is charged with managing the finances of the individual. There are many matters relating to conservatorship that may need to be settled through the probate court system, including terminating, modifying, or contesting/defending a conservatorship appointment. Litigation may be necessary to remove an acting conservator who is failing in their duties.
Is Probate Litigation In Your Future? Risk Factors to Plan For
Everyone's circumstances are different. Just as no two people are exactly alike, no two journeys through the probate process will ever be the same. With that said, however, there are certainly some factors which can make the possibility for probate litigation more likely, including:
A history of family conflicts and sibling disputes
Having multiple marriages; or serving as a representative of an estate for someone who has been married multiple times without prenuptial agreements
Failing to create a basic estate plan
Creating an estate plan with many complex or unclear elements
Taking steps in your estate plan to deliberately omit or favor certain family members, or make gifts to unexpected sources (caregivers, unmarried partners, charities, etc.)
Failing to choose a trustworthy, skilled, and communicative fiduciary (such as a personal representative or trustee) to act on your behalf
The Importance of Working With an Experienced Probate Litigation Attorney
Coming to terms with a loved one's passing is a difficult and emotional process – and one that is only made more fraught when you need to deal with intricate legal matters at the same time.
Probate litigation can cause emotions to run high, and lead to intense family arguments. Litigation will also require an understanding of extremely complex legal matters, as well as the specific laws for your state and county, and how they may apply based on your unique situation.
Throughout this trying time, it's important to have an experienced and professional advocate on your side, one who can patiently help you understand the ins and outs of the probate process in your area.
Whether you are a personal representative, an heir, a creditor, a named beneficiary, an omitted child, or a widow/widower, a probate litigation attorney in your area can help address your questions and navigate the litigation process, so that you can secure the best possible outcome for your situation.
If you're based in Michigan, Attorney Dean Patrick can help you gain a better understanding of probate litigation, including will and trust contests, guardianship establishment and proceedings, and conservatorship establishment and proceedings.
Mr. Patrick is knowledgeable on all aspects of probate, with years of experience as a practicing attorney. Whenever you're ready to get started, Dean Patrick is here to listen and learn more about your circumstances, and start finding a solution to your desired outcome. If you have any probate-related issue that has interrupted your life, we will work hard to accomplish your goals – with expertise, empathy, intellect, and professionalism at every step of the way.
Ready to keep the conversation going? The Patrick & Associates, PLLC.. is conveniently located in Southfield, Michigan, close to both Wayne and Oakland Counties. You may click here to arrange your consultation initial consultation or call us at (248) 663-2566 today to learn more about how we can help.