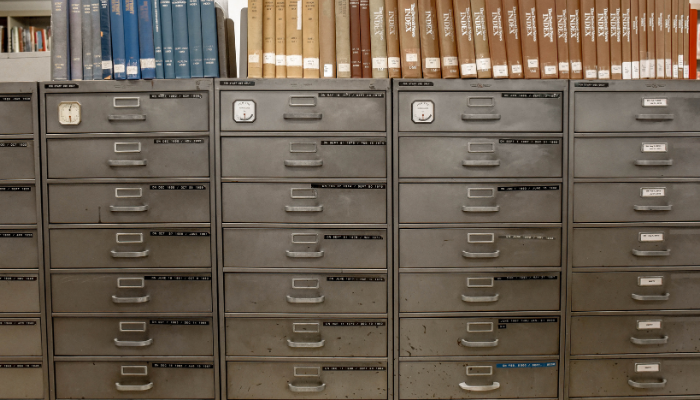 Estate planning is one of the most important steps you can take to prepare for the future and protect your family, even when you're gone. This process involves using a variety of tools — including wills, trusts, and powers of attorney — to help ensure that you can maintain control even when you are unable to speak on your own behalf. The instruments you may use will depend on the specifics of your circumstances. 
So, once you've worked with a local estate planning attorney to consider your circumstances and create your will, trust, and power of attorney documents — what comes next? One important thing to consider is how you will safeguard, protect, and share the paperwork associated with your estate plan. 
It is incredibly important that you preserve this information, and keep your documents safe from displacement, damage, or theft. At the same time, it's crucial that you create a plan for how your family or trusted advisors will be able to access these documents when you are unable to communicate for yourself. 
The consequences of not properly storing your estate plan could be severe. Ultimately, if your documents cannot be located following your death, there may be a presumption that you did not have a will or trust in place. This could result in your estate being handled through Michigan's intestate succession process — which means that your assets would be distributed according to state law, rather than at your direction. This could also lead to bitter conflicts and division among family members, and make an uncertain time even more difficult. 
Fortunately, there are many key steps you can take to organize, protect, and safeguard your estate plan while you still have the chance. Here are some important ideas to keep in mind: 
Consult with your attorney
Working with an estate planning attorney can help you understand all of the tools and techniques available based on your unique circumstances. An experienced attorney can help you make sure that the distribution of your assets will be in a manner appropriate for your situations; that you will be able to protect your beneficiaries from many different complications, and that someone you can rely on will be appointed to handle your assets and affairs.
An estate planning attorney can also lend their expertise and insight to the many other matters involved in this process, including offering recommendations and advice for how to keep your planning documents organized and safe. 
Talk with your attorney to see if they can store your files in their office or through  a secure digital system. Your attorney may also be able to offer guidance and recommendations for trustworthy service providers in your area, while also lending some perspective on how to communicate about your estate plan with people in your life. Moving forward, your attorney can also help you to confidently and effectively maintain and update your estate plan over time. 
Store your paperwork safely and securely
You may wish to keep things more private or give yourself peace of mind by keeping your documents close at hand. If you ultimately decide to keep the original versions of your estate planning documents with you, it's important to find a reliable place that is secure from fire, theft, water damage, and so on. 
Some ideas to consider might include:
Safety deposit box.

Safety deposit boxes are very secure, but they can be hard to access after you're gone. This can create a tricky situation — particularly since, quite often, the documents that a personal representative or trustee must use to access the box are contained in the box themselves! If you go this route, it is important to plan ahead for this eventuality. You may wish to consider making a personal representative, trustee, child, or spouse, a joint holder on the safety deposit box, so they can access it easily. 

Fire-proof Safe.

A safe is a reliable option for storing valuable documents. One potential downside is that it could be taken in a robbery, unless it is secured to the wall or floor. More importantly, it is crucial to make sure that you know the password, and that you find a secure way to share it with relevant, trustworthy parties so that they can access the contents when the time comes. 

Locked file cabinet or desk drawer.

As with a safe, make sure you keep the keys on hand, or let trusted individuals know the passcode needed to get into the cabinet drawers.

Virtual storage solutions

. There are more ways than ever to store files digitally — from cloud-based platforms such as DropBox, to simple portable USB devices and external hard drives. An experienced attorney can help you weigh all of the different options available, to see if any may work for you. 
Meanwhile, as the financial information site The Balance notes, it is important to "resist the temptation to 'hide' your will:" 
People have been known to place their estate planning documents under mattresses, inside books, and even wrapped in plastic in the refrigerator. If no one can find your will during your lifetime, it's not likely they're going to be able to do so after your death either.
Share the information with people you trust
It is important that you tell your personal representative, agent, and/or successor trustee where they can access the relevant documents; you may also consider giving them hard copies, so they have something on hand in case of an emergency. 
Discuss with your attorney the best way to make copies of your documents, and how you should distribute them to the relevant parties. Make sure you create new copies and destroy the old ones  every time you update or amend your estate plan, in order to avoid any confusion that could arise from having multiple versions of the same documents. Keep relevant information bundled together — for instance, you may wish to keep copies of your medical records, insurance information, recent bank account statements, and marriage certificates in with your estate planning files. 
Be sure to carefully consider who should — or should not — be given copies. For instance, if you are not treating all of your children the same way in your will, it may be unwise to give copies to all members of your family. If you are concerned about family members prying into your finances, it may be best to only provide copies to your attorney and your successor trustee or personal representative. 
While you have the opportunity, be sure to discuss matters with your personal representative, agent, or successor trustee. Make sure they are willing to serve, and that they will be up to the task when called upon.
Remember to keep your estate planning documents up-to-date
Remember that estate planning is a dynamic process, not a one-time "set it and forget it" event. It may be necessary to update your estate planning documents when your personal circumstances change over time (e.g., you experience a marriage or divorce, or face the death of a loved one named in your will or trust), or if your personal relationships develop in unexpected ways (for instance, you could have a falling out with a son or daughter, or reconcile with an estranged sibling). 
Make time to review your documents with your legal professional on a regular basis, to make sure that all of your estate planning documents are still functional and reflective of your wishes. 
When revising or updating estate planning documents, keep security and organization in mind. Work with your attorney to completely replace your old documents, rather than making changes by hand — as this can create lots of confusion and uncertainty. 
Get Answers From Trusted Michigan Estate Planning Attorneys
When it is time to take care of your estate planning needs, get the answers, insight, and guidance you and your beneficiaries deserve. Whether you are trying to avoid probate with a trust, want to make sure your assets are protected and transferred according to your wishes, or want to plan for incapacity with powers of attorney, our attorneys can help you custom tailor a solution to suit your needs.
Dean E. Patrick is a licensed Michigan lawyer specializing in estates and probate law. He has helped hundreds with their estate planning needs, giving him the necessary knowledge to provide unparalleled legal advice and assistance that can make your life a little easier.
If you have questions or are curious about how to move forward, our staff is available 24/7 to help you with your legal matters. Contact our offices at (833) 469-4897 or reach out online to set up your initial consultation.
This post has been prepared for general information purposes only. The information you obtain here is not, nor is it intended to be, legal advice. You should consult an attorney for advice regarding your individual situation. We invite you to contact us and welcome your calls and electronic mail.  Accessing the content of this site does not create an attorney-client relationship.  Nor, does contacting us create an attorney-client relationship. Please do not send any confidential information to us until such time as an attorney-client relationship has been established.