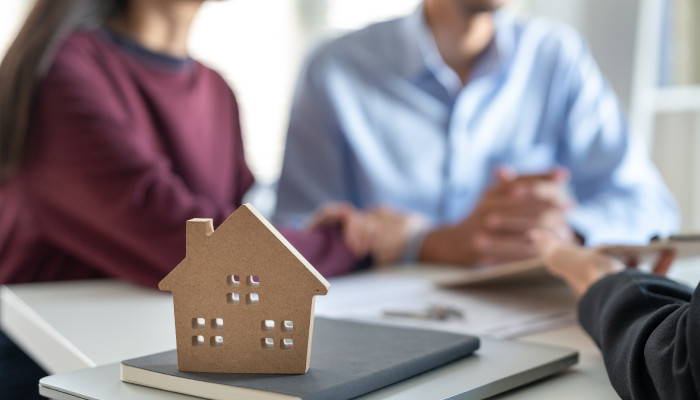 Whether you are hoping to encourage a loved one to begin the estate planning process, or looking for the best ways to discuss your personal plans and expectations with your family, there is never a wrong time to get started. With that being said, many people in Michigan avoid talking about estate planning matters — often, because this heavy topic is simply too uncomfortable for them to think about and discuss. 
Whatever stage of life's journey you may be on, estate planning is one of the most important ways to prepare for whatever the future may hold. When executed properly, an estate plan can empower you to keep control of your most important assets, and have a say in the matters that will directly impact the people you care about. 
Still, talking about estate planning will almost always mean broaching subjects that a lot of us would rather avoid, including our personal relationships, our finances, and our health. As a result, many families put off these crucial conversations — until it's too late.
Indeed, a study from Independent Age suggests that nearly 7 million people aged 65+ have never talked with their family about estate planning or other end-of-life matters. While 79% of all people say that they consider these conversations important, less than 25% have actually begun having them. Similarly, a 2018 survey from The Conversation Project found that while 92% of Americans believe it's important to discuss their end-of-life wishes, less than a third (32%) have actually had such a conversation.
In many cases, this breakdown in communication ultimately leads to more confusion and stress for everyone involved. As an example, a survey from the financial services firm Fidelity suggests that 92% of parents say that they expect one of their children to serve as the executor or personal representative for their estate — yet more than a quarter of the kids who are expected to fill the role don't know about their parents' goals or intentions. 
How can you make it easier to broach this important subject? Here are five key steps you can take to help make talking about estate planning less intimidating — and significantly more productive:
1.) Explain the Importance of Planning Ahead, and Focus on the Positives
Talking about health concerns and end-of-life issues isn't anyone's idea of a good time. The same goes for discussing financial matters, or your personal relationships with friends and family. But while the various topics that go into estate planning don't necessarily make for good dinner party conversation, they are incredibly important to consider — for the sake of your long-term comfort, financial stability, and peace of mind. 
If you are dealing with a reluctant loved one, it may help to focus on the benefits of estate planning by emphasizing the upsides. Once you get over the initial hurdles, starting with estate planning is a powerful way to ensure that someone you trust is appointed to handle your assets and affairs; minimize or eliminate the cost of probate fees; assure that your loved ones get the assets and control you want them to have; assure your children will have a guardian of your choosing if you are unable to raise them; and give you peace of mind knowing that you minimized stress and uncertainty for your friends and family. 
On the other hand, if you do not take action to keep control while you still can, this can make an already difficult transition even harder for the people who matter most to you — and leave many important decisions up to the control of the state. 
Reiterate that estate planning is an opportunity for your loved ones to plan for themselves and the people they love — and that they shouldn't let it pass. 
2.) Know the Right Questions to Ask
As noted, talking about estate planning involves considering your health, your finances, and your personal relationships. What will happen to your most precious assets when you're no longer around to manage them? Who will make decisions on your behalf when you can no longer do so on your own? These are weighty matters, and estate planning conversations can easily spin out in a million different directions. 
To make things easier early on, it may be most effective to focus the conversation on a few core, concrete topics that you can actually address. This starts with understanding what goes into a comprehensive Michigan estate plan, including wills, trusts, and powers of attorney. There a variety of tools that assure you keep control even when you are unable to speak on your own behalf. Which instruments are used depend on the specifics of your circumstances.
As you sit down with your loved ones, it may help to ask meaningful questions about these estate planning tools, which can lead to actionable information and next steps. Depending on the specifics of your situation, some potential questions to ask might include:
When was the last time you made meaningful updates to your will or trust documents?
Looking to gain a better understanding of all of these estate planning mechanisms — and what they may mean for you? An experienced probate and estate planning attorney can help you to understand what to expect, and guide this conversation forward while discussing these difficult matters in terms that are easy to comprehend.
3.) Have The Estate Planning Conversation Early and Often
To make these important discussions more helpful and productive for everyone involved, start before there's a crisis or emergency situation that needs to be addressed. In a difficult moment, everyone's attention is going to be pulled in many different directions at once. There may be a significant time crunch, and emotions are almost certainly going to be running high. 
When you start early, you can help assure that there is ample time to talk without distractions. Everyone will be in a better position to focus in together, and all parties involved are likely to be more receptive and open to talking. 
To help get the conversation underway, you may wish to look for icebreakers. As writer Jessica L. Anderson puts it for Kiplinger, "you could use recent news or a friend's story as a way into the conversation." Consider bringing up a story you heard on local or national news; talk through a family story that your loved ones experienced firsthand; or consider browsing our website for some all-too-common scenarios that are worth considering. 
Be patient, and be ready to start and stop these conversations multiple times. Don't expect to handle everything in one sitting. Instead, focus on starting a dialogue that you can pick up as needed in the weeks, months, and years to come. 
4.) Talk Face-to-Face In a Comfortable Environment
These daunting discussions may be a lot easier when you can be together in-person — though in these unusual times, talking over Zoom or FaceTime may be an acceptable substitution. 
Try to create a safe, open, and comfortable environment where everyone can focus on the matter at hand, rather than all the other little distractions that may get in the way. If necessary, consider working with your loved ones to lay down some simple "ground rules" for courtesy — such as "no one speaks over each other" or "what is said in this room stays here." 
Know that emotions may run high. Try to be as patient, empathetic, and willing to listen as you can. Recognize when people are hitting their limits, and be ready to let things go. If it helps, you may wish to take some time ahead of stressful conversations to refresh yourself on breathing exercises, stretches, and other methods that can help you manage stress, anger, or anxiety. 
5.) Bring In a Local Estate Planning Expert to Make Things Easier
Having a mediator on hand may help keep the conversation moving forward and allow discussions to be truly productive. While a family friend, a religious leader, or another trusted and impartial third party can help with the early conversations, an experienced local attorney is one of the most effective partners for helping to guide the process forward. A probate and estates attorney can help you understand all of the tools and considerations that go into estate planning, while taking into account the unique variables of your situation and helping to ensure that all legal formalities are addressed. 
Start the Conversation with Metro Detroit's Probate and Estate Planning Attorneys
Interested in learning more about estate planning and probate in Michigan? Ready to start preparing for the future, and make sure that you always have a say in what happens to your most important assets — and the people you love?
For all these important matters and more, it's wise to have an intelligent and experienced lawyer at your side, fighting for your rights and the well-being of your loved ones. That's where our attorney Dean E. Patrick comes in. 
You can depend on our law firm's ability to listen to you and our talent for creative strategies as we help you prepare your estate plan and navigate probate matters, including (but not limited to) general probate litigation, wills and trusts contests, beneficiary disputes, guardianships, and conservatorships. 
Whenever you're ready to get started, Mr. Patrick is here to listen and learn more about your circumstances, and start finding a solution to your desired outcome – with the expertise, empathy, intellect, and professionalism your situation requires at every step of the way.
Have any more questions regarding any estate planning or administration matters you may have? Ready to get started? Contact Dean E. Patrick at his Southfield office at (833) 469-4897 or click here to arrange your initial consultation. Our staff is available 24/7 to answer any questions and help you with your legal matters.
This post has been prepared for general information purposes only. The information you obtain here is not, nor is it intended to be, legal advice. You should consult an attorney for advice regarding your individual situation. We invite you to contact us and welcome your calls and electronic mail.  Accessing the content of this site does not create an attorney-client relationship.  Nor, does contacting us create an attorney-client relationship. Please do not send any confidential information to us until such time as an attorney-client relationship has been established.