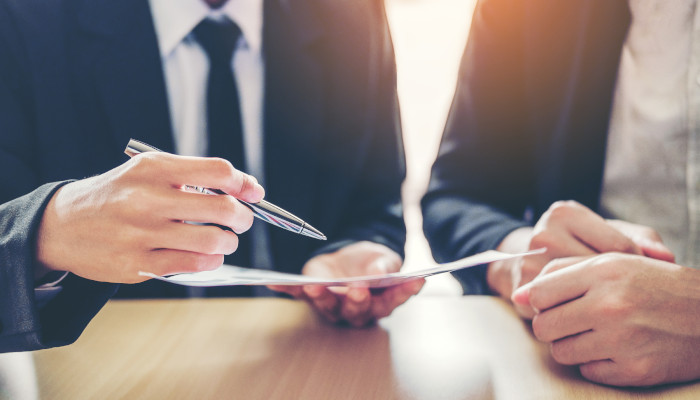 Will and trust contests can often cause estate administration to drag on — while pitting family members against each other. 
To minimize the likelihood of contests during probate, one action that you may take as part of your estate plan is to add a "no-contest clause" to your will and/or trust. 
Also known as a "penalty clause," "in terrorem clause," or "terror clause," this language is intended to deter beneficiaries from contesting the will — lest they lose their entire inheritance altogether. 
Let's explore the ins and outs of no-contest clauses in more depth: 
What Is a No-Contest or Penalty Clause?
A no-contest clause is language inserted into a will or trust that is meant to discourage named beneficiaries from filing a contest or other proceeding against the validity of the will or trust. Broadly speaking, this clause generally states that any beneficiary who files a proceeding against the provisions of a will or trust will forfeit their right to receive any distribution at all from the estate. 
These penalty clauses are often called "terror" clauses for that reason — because they are meant to strike true fear into the hearts of any disgruntled beneficiaries, and prevent them from taking action against the estate! 
Below is a broad and general example of sample language that may be representative of a no-contest clause for a will, courtesy of the legal resources site NOLO. If you are considering implementing a no-contest clause to your will or trust, it is imperative that you consult with an experienced estate planning attorney in Michigan, who can help you understand the specific language that should be used based on your individual circumstances.
If any beneficiary under this will seeks to obtain in any proceeding in any court an adjudication that this will or any of its provisions is void, or seeks otherwise to void, nullify, or set aside this will or any of its provisions, then the right of that person to take any interest given to him or her by this will shall be determined as it would have been determined had such person predeceased the execution of this will without issue.
A no-contest clause may be worth considering if you are worried about a devisee or beneficiary contesting your will or trust. For instance, if you were to distribute your property in such a way that one child stood to inherit substantially more than his or her sibling, which could potentially be viewed as unfair, a penalty clause could be used to deter the sibling who inherited less from considering mounting a costly and time-consuming challenge. 
With that said, there are limits to what a no-contest clause can achieve. Most importantly, penalty clauses are unenforceable if the court determines that "probable cause" for implementing proceedings exists (we will explore this in more depth below). What's more, terror clauses are generally only applicable to named beneficiaries — meaning that omitted children, heirs, or other interested persons may still wish to pursue a contest. No-contest clauses may also fail to act as a deterrent against beneficiaries who receive so little from the estate that they feel as though they have nothing left to lose, so to speak. 
While a no-contest clause can give your estate some protection, it is only one of many tools that you can use as part of your estate plan. It is important to discuss all of your options with a skilled and experienced Michigan attorney, who can help you create a comprehensive estate plan that takes appropriate steps to safeguard your assets, keep you in control, and ensure that you achieve all of your most pressing goals.
Will a No-Contest Clause Always Be Enforced?
Michigan law makes clear that a penalty clause in a will or trust is unenforceable "if probable cause exists" for instituting proceedings. 
What does this mean? Broadly speaking, the court will determine if there is probable cause based on the specific circumstances and facts of the case. Michigan case law offers some clarity: 
Probable cause exists when, at the time of instituting the proceeding, there was evidence that would lead a reasonable person, properly informed and advised, to conclude that there was a substantial likelihood that the challenge would be successful.
What Constitutes Probable Cause for a Will or Trust Contest?
Generally speaking, it is not enough to feel that the decedent was unfair in their choices. Instead, a will or trust challenge must be based on evidence. Typically, proceedings against the validity of a will or trust may be raised due to issues including: 
Lack of Testamentary Intent or Capacity.

In order for a will to be valid in Michigan, the testator must have sufficient mental capacity at the time of its creation. 
Improper Execution or Revocation.

An individual may have grounds to contest a will or trust if a significant mistake or error was made when the documents were being created. A will may also be contested and ultimately rendered invalid if it can be shown that there is another valid will or codicil executed on a later date, which would replace the terms of the earlier document. 
Undue Influence or Duress.

A contestant may have grounds for a dispute if they suspect that a will or trust was created under undue influence or duress — which might include physical abuse, threats of violence, blackmail, separating the decedent from their family, or even withholding food or medication. 
Fraud, Forgery, or Misrepresentation.

A contestant may have grounds if they believe that the testator or settlor was deliberately tricked into signing a document — for instance, if someone lied to the decedent, telling them they were signing another document instead of a will, or misrepresenting what the language in the document actually says. A contest on the grounds of forgery may apply if someone attempts to create documents under the testator's name, or if signatures from witnesses have been falsified. 
Get the Experienced Insight of a Michigan Estates and Probates Attorney
Whether you believe you have grounds to challenge the validity of a will or trust; you are put in the position of defending a decedent's will or trust from contests; or you are interested in learning more about how to utilize no-contest clauses in your estate plan, it is important that you bring your questions to an experienced and knowledgeable local probates and estates attorney as quickly as possible. 
The many steps involved with contesting or defending a will or trust in court can be complex and time-intensive. A lawyer skilled in probate litigation can help you understand all of your options and navigate through the probate courts with the guidance and advice your matter requires —from doing research and determining the validity of the contest, to filing all of the proper paperwork at the right time, to aggressively representing your interests in the courtroom should it become necessary.
Whether you are a spouse, child, beneficiary, creditor, or personal representative involved in a contested probate matter, you can rely on our firm to aggressively advocate for your position. Want to minimize the likelihood for family disagreements and contests when you're gone? An estate planning attorney can ensure that you get answers to the questions you have concerning wills, trusts, and powers of attorney so that you can choose which tools are best suited for your individual circumstances. 
About The Patrick & Associates, PLLC.
At The Patrick & Associates, PLLC., we put our legal experience and skills together with our commitment to excellence in representing your rights. You can depend on our law firm's ability to listen to you and our talent for creative strategies. We will be flexible in order to accommodate your needs, and we work hard to discuss these difficult matters in terms that are easy to comprehend. With staff available 24 hours a day, we're also never far from your questions and concerns. 
If you have further questions or are looking for representation as you navigate no-contest clauses, will and trust disputes, or any other matter that forces you into Michigan's tricky probate court system, we are here for you. Don't hesitate to call our Southfield, Michigan office at (833) 469-4897 to set up your initial consultation. You may also click here to get in touch online.
This post has been prepared for general information purposes only. The information you obtain here is not, nor is it intended to be, legal advice. You should consult an attorney for advice regarding your individual situation. We invite you to contact us and welcome your calls and electronic mail.  Accessing the content of this site does not create an attorney-client relationship.  Nor, does contacting us create an attorney-client relationship. Please do not send any confidential information to us until such time as an attorney-client relationship has been established.