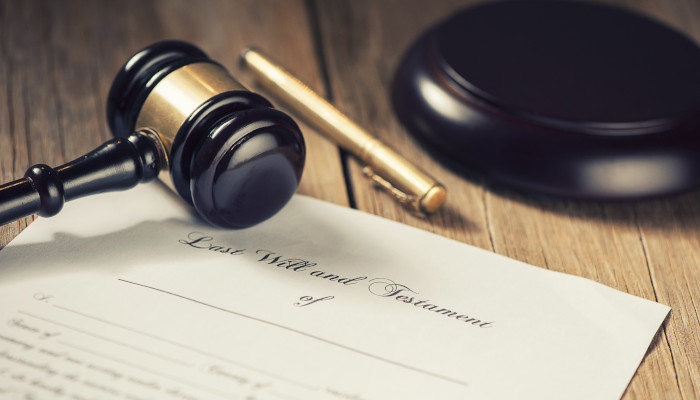 The passing of a loved one can be incredibly difficult — particularly when you are put in the position of helping guide their estate through Michigan's complex and intimidating probate court system. 
In Michigan, the probate court has jurisdiction over matters that relate to the settlement of a deceased individual's estate, including: 
The internal affairs of the estate

 Estate administration, settlement, and distribution

 Declaration of rights that involve an estate, devisee, heir, or fiduciary

 Construction of a will

 Determination of heirs
The legal aftermath that follows when someone passes away is commonly referred to as probate or estate administration. With that said, it's important to recognize that there are different ways to approach this process — and these proceedings may be formal or informal, supervised or unsupervised. 
What goes into supervised probate, and what factors should be considered as you look to the future and weigh all of your options? Let's explore these important concepts in more depth. 
Formal and Informal Probate
Broadly speaking, the administration of a decedent estate can be commenced by filing an application for an informal proceeding, or a petition for a formal testacy proceeding. 
Formal administration can be supervised or unsupervised. A request for supervised administration can be made as part of a petition for formal proceedings, or requested by petition at any time. 
As defined by Michigan's Estates and Protected Individuals Code (EPIC), "formal proceedings" are administrations conducted before a judge with notice to interested persons.
"Informal proceedings" mean proceedings for probate of a will or appointment of a personal representative conducted by the probate register without notice to interested persons.
In a nutshell, informal proceedings require much less direct interaction with the court and give the personal representative more flexibility and authority to act on behalf of the estate. As the Probate Court of Kalamazoo County notes, 
Some features of an informal probate are that no court hearings are necessary, a personal representative (sometimes referred to as an executor) is appointed by the court and given the authority to probate the estate, and most of the activities involved in probating the estate are done without court involvement.
As a result, informal proceedings are used in situations where probate is expected to be somewhat less complex — whether due to fewer creditors to the estate, fewer estate assets, or fewer disagreements or conflicts among the decedent's survivors. 
Formal proceedings are more desirable in situations where there is a need for immediate certainty, or when there is a conflict among interested parties that court supervision can help resolve or prevent. Because a formal approach also results in an order of the court, it can provide some protection to the personal representative — allowing them to move forward with less concern of future claims against themselves or the estate.
Supervised Administration of an Estate
As noted, the administration of an estate in Michigan may also be supervised or unsupervised. As defined by EPIC, supervised administration occurs:
As a single in rem proceeding to secure complete administration and settlement of a decedent's estate under the court's continuing authority that extends until entry of an order approving estate distribution and discharging the personal representative or other order terminating the proceedings.
In other words, supervised administration provides a single, comprehensive, and formal settlement process, wherein the court oversees and approves of essentially all aspects of the administration process — including appointing the personal representative, making a determination of heirs, determining the validity of the decedent's will, and approving the distribution of all estate assets. 
The personal representative or any interested person — such as an heir, devisee, or creditor to the estate — may file a petition for supervised administration at any time. A petition for supervised administration may also be joined with a petition in a formal testacy or appointment proceeding. 
Broadly speaking, the court might order supervised administration of an estate in a few different circumstances, namely: 
If the decedent's will directs supervised administration

(unless the court finds that circumstances bearing on the need for supervised administration have changed since the execution of the will and that supervised administration is not necessary)

If the decedent's will directs unsupervised administration, the court will only order supervised administration

"on a finding that it is necessary for protection of persons interested in the estate"

In other cases, the court can also order supervised administration if it finds it to be

"necessary under the circumstances"
Unless otherwise restricted by a court order, a supervised personal representative generally has all the standard duties and powers afforded to a personal representative — with the significant exception that the PR "shall not exercise the power to make a distribution of the estate without prior court order." This includes partial distributions. 
Under Michigan Court Rules, a supervised personal representative must also file some additional documents with the court and serve copies on the interested persons, including some additional accountings, notices, affidavits, and any other documents "as are ordered by the court."
An estate being handled through supervised administration must be closed by an order for complete estate settlement. The personal representative or another interested person may petition to terminate supervision of administration at any time during the supervised administration. 
When Might Supervised Administration Be Considered?
As noted above, supervised administration may be ordered when it is deemed "necessary for protection of persons interested in the estate," or when it is directed by the decedent's will. 
With that in mind, it is important to note that supervised administration is not necessarily common. As a writing by the Probate Court of Kalamazoo County puts it succinctly, "only a very small percentage of decedent's estates go through supervised proceedings."
Supervised administration is generally more complex, more demanding, and more time consuming than other types of proceedings, including unsupervised formal probate. Unsupervised administration offers more flexibility to personal representatives, and, because there is less involvement from the court, this process often moves more swiftly; costs less in filing fees and other expenses; and typically offers a greater level of privacy to all parties associated with the estate. 
Still, these proceedings certainly have their place. Supervised administration may be considered if the decedent's estate is particularly large, valuable, or complex. This type of estate administration may also be necessary when there is an interested party who is considered a protected person, such as an heir or beneficiary who has a disability. What's more, supervised administration can help minimize the potential for disputes, conflicts, and claims against the estate in some cases. Because of the strict oversight of the court, there is less of a possibility that estate assets will be mishandled or neglected — which can provide some much-needed peace of mind.
As the Probate Court of Kent County notes in a writing: 
Supervised administration does force the personal representative to operate within a formal structure and it may give heirs and devisees some comfort to know that the personal representative is responsible to the court.
The post continues: 
The advantages and disadvantages should be discussed with an attorney and the choice should be made based upon the circumstances of each estate.
These are complex matters, and the way forward is not always immediately clear. An experienced local probate attorney can help you gain a better understanding of the crucial distinctions between the different types of estate administration proceedings available in Michigan, while also helping you navigate the entire process from beginning to end with guidance and answers tailored to your specific circumstances.  
Looking to Learn More About Supervised Administration or Other Aspects of Michigan Probate?
Coming to terms with a loved one's passing is a difficult and emotional process – and one that is only made more fraught when you need to deal with intricate legal matters at the same time. Throughout this trying time, it's important to have an experienced and professional advocate on your side, one who can patiently help you understand the ins and outs of probate and estate administration in your area.
Attorney Dean Patrick can provide the assistance and support that you need as an estate is guided through the Michigan probate courts — whether through formal, informal, or supervised proceedings. 
At the Law Office of Dean E. Patrick, PLLC, we put our legal experience and skills together with our commitment to excellence in representing your rights. You can depend on our law firm's ability to listen to you and our talent for creative strategies as we help you navigate probate and estate administration, including (but certainly not limited to) general probate litigation, will and trust contests, beneficiary disputes, guardianships, and conservatorships.
If you have any probate-related issue that has interrupted your life, we will work hard to accomplish your goals – while providing the expertise, empathy, intellect, and professionalism your matter deserves at every step of the way.
Have any more questions about different methods of estate administration? Ready to get started? Contact Mr. Patrick at his Southfield office at (833) 469-4897, or click here to arrange your initial consultation. Our staff is available 24/7 to answer any questions and help you with your legal matters.
This post has been prepared for general information purposes only. The information you obtain here is not, nor is it intended to be, legal advice. You should consult an attorney for advice regarding your individual situation. We invite you to contact us and welcome your calls and electronic mail.  Accessing the content of this site does not create an attorney-client relationship.  Nor, does contacting us create an attorney-client relationship. Please do not send any confidential information to us until such time as an attorney-client relationship has been established.