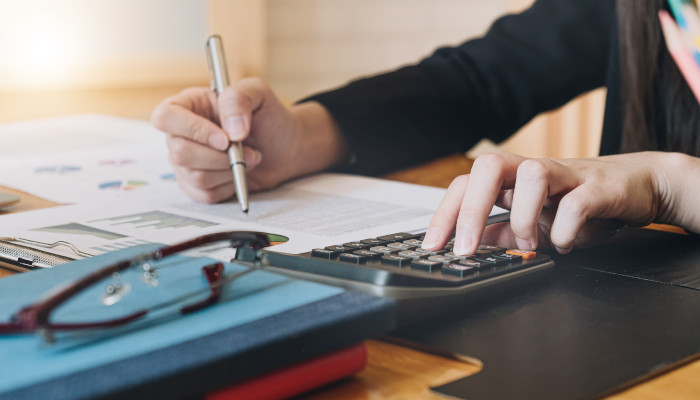 Setting up your estate plan isn't always a pleasant thing to think about; however, it's a very important step to take when you have the opportunity.  
Often, taking time to plan for what will happen to the people who matter most and the assets you've spent a lifetime acquiring will include considering who you will entrust with important responsibilities when you are gone or unable to communicate on your own behalf — such as naming who you want to oversee the administration of your estate and any trusts, or who you want making your financial and healthcare decisions as a conservator or agent. 
These are important decisions, which should not be taken lightly. There are a lot of important factors to weigh as you consider who to name as your personal representative, trustee, agent, or conservator — including whether or not you should consider choosing a trusted friend or family member or a professional fiduciary to act on your behalf. 
What Is a Fiduciary? What Does It Mean for Your Michigan Estate Plan?
Black's Law Dictionary defines a fiduciary as a person "invested with rights and powers to be exercised for the benefit of another person." Generally, a fiduciary is entrusted with the care of property or funds, and is required to act with "scrupulous good faith and candor." 
In essence, a fiduciary is obligated to put the needs of the estate or person they are representing above their own. Under Michigan's Estates and Protected Individuals Code, this includes acting with undivided loyalty; impartiality between heirs, devisees, and beneficiaries; and care and prudence in all actions. A fiduciary must also commit to the segregation of assets held in the fiduciary capacity, and abide by Michigan's prudent investor rule when applicable. 
As it applies to estate planning and probate law, a "fiduciary" might refer to one of any number of important roles, including but not limited to: 
Choosing a Personal Representative, Trustee, Conservator, or Agent
The individuals nominated to handle your financial and personal decisions will have a real and significant responsibility — and it is important to have someone in place who you trust fully to handle this obligation. 
Often, if you're married, your spouse is a common first choice to be your personal representative or agent. If you are not married, children or close family are often chosen to handle the responsibility. 
Whomever you choose, it's important to look for a fiduciary who can fulfill their duties efficiently and effectively. Important attributes for a good candidate include: 
Trustworthiness

Previous experience making decisions similar to those they will be faced with

Being easy to communicate with, as necessary

Fiscally responsible, so as to handle your financial affairs appropriately

Living in close proximity to the probate court (depending on the goals of your will)

Being willing and able to serve.

Being willing to abide by the wishes and directions that you set forth in your trust, will, or other estate planning documents
What is most important is that the people you select are the best choices for your individual circumstances. This process is not about making people feel equal; it is about ensuring that your wishes will be followed when you no longer have a say in the matter.
When Might You Choose a Professional Fiduciary?
There are also many situations in which people can't or do not want to rely on family and friends. Perhaps you have a particularly complex estate, and don't want to burden your loved ones with the responsibility of seeing it through probate. Maybe you do not have strong relationships with your children, or do not have any nearby family members who would be willing or able to serve.
For those who can't or won't rely on family and friends, professional fiduciaries are an option worth discussing with your estate planning and probate attorney. 
Opting for a professional to serve as personal representative, trustee, agent, or conservator may be a prudent consideration in situations where you hope to: 
Simplify Things for Your Loved Ones
Losing a loved one is never easy — and it becomes even more difficult when faced with pressing and intricate legal matters at the same time. Estate and trust administration are not always simple and straightforward, and may become burdensome for your loved ones in an already difficult time. Having a trustworthy professional step in can help take some of the responsibilities off of their plate, allowing your loved ones to focus on moving forward, while also making sure your financial and personal matters get the time and attention they truly deserve. 
Minimize the Risk for Family Conflicts
Estate and probate issues can often dredge up old arguments, or create bitter new conflicts among family members. This is a moment when tensions run high. In some cases, choosing one child over another to serve might lead to bitter disputes or lifelong disagreements. Similarly, if you choose two different people to serve as co-agents or co-trustees, they may disagree over key decisions — which could potentially cause the situation to drag out and become even more complex. Having a trusted and experienced professional fiduciary can help make sure that your affairs are handled in line with your wishes and directions, while leaving less room for family divisions. 
Ensure That Matters Are Handled With Impartiality and Expertise
Compared with friends or family members who may have a personal, emotional, or financial investment in your affairs, a professional fiduciary can truly act with objectivity and impartiality — assuring that the actions that they take will be in the best interests of you and your estate, while minimizing the likelihood for harmful mistakes or errors.
A professional fiduciary will have training, experience, and expertise that may help make handling your financial affairs smoother and simpler, particularly when it comes to complex or unexpected obstacles that arise. At the same time, they will likely know how to communicate about these matters efficiently and effectively, giving your loved ones a steady and reliable resource that they can turn to with questions or concerns. 
Maintain Control
What happens if the person who you nominated to serve as a personal representative or conservator predeceases you, or is otherwise unable to accept the responsibilities? In such circumstances, the court would then turn to other relatives, following a set order of priority. Ultimately, this could result in someone that you do not want assuming substantial control over your affairs. 
Naming a professional firm helps minimize the risk of you having to give up control down the line. Similarly, it is extremely common for personal representatives and other fiduciaries to hire attorneys, financial professionals, or other experts to assist with their duties; appointing a professional may help ensure that someone you trust will be able to continue acting on behalf of yourself or your estate. 
Get the Answers You've Been Searching for from Michigan's Probate Experts
If you want to ensure your final wishes are carried out, legal help from our experienced probate and estates attorney Dean E. Patrick can make it happen. Getting guidance from an attorney iis the first step in making sure your possessions and the people you care about are taken care of when you're gone.
In addition to offering probate and estate planning guidance tailored to your unique circumstances, our firm can offer fiduciary services, including but not limited to:
Professional Trustee

Professional Conservator

Professional Agent
Whether you have decided it's time to plan for your family's future or you have any probate-related issue that has interrupted your life, you and your family can rest assured knowing that our office is handling your matter with the professionalism and expertise it deserves. 
Our meeting schedules are flexible in order to accommodate your needs, and we work hard to discuss these difficult matters in terms that are easy to comprehend. Our office is conveniently located in Southfield, Michigan and our staff is available 24 hours a day, 7 days a week to receive phone calls and help you with your legal matters. Do not hesitate to give us a call at (833) 469-4897, or click here to arrange your initial consultation. 
This post has been prepared for general information purposes only. The information you obtain here is not, nor is it intended to be, legal advice. You should consult an attorney for advice regarding your individual situation. We invite you to contact us and welcome your calls and electronic mail.  Accessing the content of this site does not create an attorney-client relationship.  Nor, does contacting us create an attorney-client relationship. Please do not send any confidential information to us until such time as an attorney-client relationship has been established.