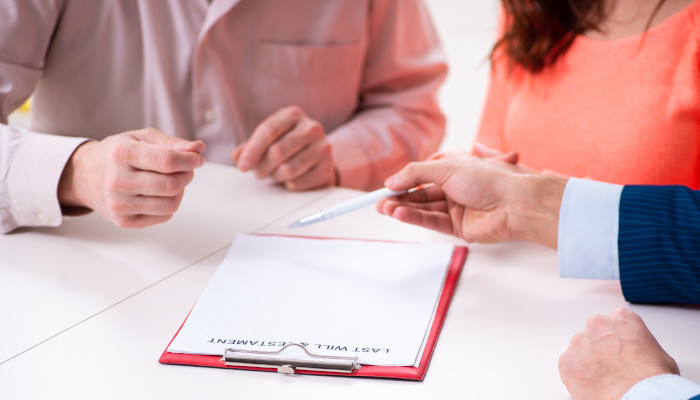 When someone passes away, their assets must be collected and distributed and their estate must be guided through Michigan's probate courts. The personal representative is the person tasked with this important responsibility, which typically includes:
Marshalling the assets of the estate and determining their value

Paying charges from the estate (including the decedent's debts and final expenses, including taxes and amounts owed to creditors)

Distributing the remaining assets to the appropriate estate beneficiaries, in line with the decedent's wishes and all relevant local laws
As they discharge their duties, a personal representative is held to a very high standard of conduct. They are expected to be impartial and fair, executing a number of tasks at a very high level while putting the needs of the estate above their own. 
With all this being said, it can be frustrating and frightening to watch as an appointed personal representative fails to execute their duties properly and efficiently. 
What options are available to an heir, devisee, child, or creditor when they notice a personal representative delaying the estate administration process, mismanaging estate assets, committing an act of self-dealing, or, worst of all, taking an action that actively goes against the best interests of the estate? 
Michigan law offers several avenues for recourse – from restraining the personal representative from taking a specific action, to having their appointment terminated by the court. 
If you are in a position where you are considering challenging or removing a personal representative, one of the most important steps you can take is to consult with an experienced probate and estates attorney. If you suspect wrongdoing or need to act quickly, do not hesitate to contact our office at (833) 469-4897 to discuss your circumstances in more detail. 
Let's explore three avenues that an "interested person" may use to challenge or remove a personal representative in Michigan:
Demanding a Bond
One step that a person with a significant financial interest in the estate may take is to make a written demand that a personal representative give bond. 
The demand must be filed with the register, and a copy must be sent to the personal representative if they have already been appointed. Bond is required when such a demand is filed, but the requirement ceases if the person demanding bond ceases to be interested in the estate, or if the bond can be excused for another valid reason.
After receipt of notice and until the filing of the bond or cessation of the requirement of bond, the personal representative must refrain from exercising any powers of their fiduciary office, except as necessary to preserve the estate. If the personal representative fails to meet a requirement of their bond, this is cause for removal and a successor personal representative may be appointed. 
Petitioning for an Order Restraining Personal Representative
An interested person may petition the court to file a temporary order restraining a personal representative from performing a specified act of administration, disbursement, or distribution, or from exercising a power or discharging a duty of their office. An interested person may also ask the court to make another order to secure proper performance of the personal representative's duty. In either situation, it must appear to the court that the personal representative otherwise may take some action that would unreasonably jeopardize the interests of the petitioner, or of another person interested in the estate. 
For any petition for an order restraining a personal representative, the court shall set a hearing date no more than 14 days after the date of the issuance of the temporary order, unless the parties agree otherwise. Notice shall be given as the court directs to the personal representative, to the personal representative's attorney of record, and to any parties named defendant in the petition.
Petitioning for Termination of Appointment
An interested person may petition for the removal of a personal representative for cause at any time. When such a petition is filed, the court will fix a time and place for a hearing, and notice must be given to the personal representative and any other parties as ordered by the court. 
Broadly speaking, the court may choose to remove a personal representative under any of the following circumstances:
Removal will be in the best interests of the estate 

It is shown that the personal representative or the person who sought the personal representative's appointment intentionally misrepresented material facts in a proceeding leading to the appointment

The personal representative disregarded a court order; became incapable of discharging the duties of office; mismanaged the estate; or failed to perform a duty pertaining to the office
Upon receipt of notice of removal proceedings, the personal representative cannot act except to account, to correct maladministration, or preserve the estate. If removal is ultimately ordered, the court shall also direct by order the disposition of the property remaining in the name of, or under the control of, the personal representative being removed. 
If the exercise or failure to exercise a power concerning the estate is deemed improper, the personal representative may be liable to interested persons for damage or loss resulting from breach of fiduciary duty.
Importantly, however,  if a personal representative defends or prosecutes a proceeding in good faith, whether successful or not, the personal representative is entitled to receive from the estate necessary expenses and disbursements including reasonable attorney fees incurred.
Probate Litigation Is Complex. You Don't Have to Go Through It Alone
Coming to terms with a loved one's passing is a difficult and emotional process – and one that is only made more fraught when you need to deal with intricate legal matters at the same time.
Probate litigation can cause emotions to run high, and lead to intense family arguments. Litigation will also require an understanding of extremely complex legal matters, as well as the specific laws for your state and county, and how they may apply based on your unique situation.
Throughout this trying time, it's important to have an experienced and professional advocate on your side, one who can patiently help you understand the ins and outs of the probate process in your area.
Whether you are a personal representative, an heir, a creditor, a named beneficiary, an omitted child, or a widow/widower, a probate litigation attorney in your area can help address your questions and navigate the entire process, so that you can secure the best possible outcome for your situation.
If you're based in Michigan, Attorney Dean Patrick can help. Mr. Patrick is knowledgeable on all aspects of probate, with years of experience as a practicing attorney. Whenever you're ready to get started, Dean is here to listen and learn more about your circumstances, and start finding a solution to your desired outcome. 
If you have any probate-related issue that has interrupted your life, you can count on our firm to work hard to accomplish your goals – with the expertise, empathy, intellect, and professionalism your matter deserves at every step of the way.
Ready to keep the conversation going? The Law Office of Dean E. Patrick, PLLC. is conveniently located in Southfield, Michigan, close to both Wayne and Oakland Counties. Contact Dean E. Patrick at his Southfield, Michigan office at (833) 469-4897 or click here to arrange your initial consultation.
This post has been prepared for general information purposes only. The information you obtain here is not, nor is it intended to be, legal advice. You should consult an attorney for advice regarding your individual situation. We invite you to contact us and welcome your calls and electronic mail.  Accessing the content of this site does not create an attorney-client relationship.  Nor, does contacting us create an attorney-client relationship. Please do not send any confidential information to us until such time as an attorney-client relationship has been established.