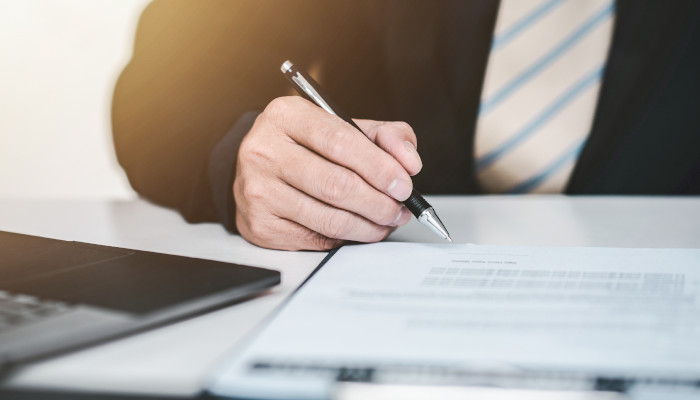 When you have a foot problem, you go to the podiatrist. When you have a heart problem, you go to the cardiologist. When you want to complete your estate plan or are forced into the probate courts, you need to go to an established probate and estate planning attorney. 
Michigan probate attorneys focus on the areas of law that are handled in the probate courts, including estate administration, trusts, guardianships, and conservatorships. An experienced attorney can provide fiduciary services, and assist with the many considerations that go into estate and incapacity planning. 
Ultimately, a skilled and efficient probate attorney's job is really to help you protect the important things — including the people you hold dear and the assets you have spent a lifetime acquiring. 
Curious about what this may mean? Let's explore what a probate and estate planning attorney can do to help Michigan families and individuals…
Navigate the Probate Court System
The Michigan probate courts have broad jurisdiction to handle matters relating to deceased estates, trust estates, guardianships, and conservatorships — all matters that can be not only complex, but stressful and emotionally taxing to face. The probate court is not a comfortable setting for handling an estate, and it can be difficult to navigate alone. 
An experienced probate attorney can make sure that you receive the expert legal guidance you need to make a difficult situation easier. Whether the estate is contested or uncontested, an attorney can make sure that you fulfill all of your legal obligations when serving as a personal representative or trustee. 
A knowledgeable legal professional can provide the assistance and support that you need as an estate is guided through the Michigan probate courts, while also helping you deal with any number of potential probate issues, including:
Breach of fiduciary duty

Opening or closing a probate estate

Issues relating to an omitted spouse and/or children

Will and trust contests and disputes

Determination of heirs

Handling creditor claims

Undue influence

Fraud

Incapacity and living probate

Wrongful death

Beneficiary distributions

Estate accountings
Stay In Control of Your Most Important Assets
If you become incapacitated, and even when you're gone, estate planning keeps you in control of the things that matter most to you — and an experienced attorney can provide you with the knowledge and tools you need to assure assure that you have a say over your assets, based on the specifics of your circumstances. 
There are many myths and misconceptions out there about estate planning — that it is only for the ultra-wealthy, for example, or that a will is the only estate planning tool you need. An attorney can help you separate from fiction, and find the answers you've been looking for and choose the tools best suited to your individual circumstances. These might include: 
Wills.

Wills are an important part of an estate plan, which allow you to control the distribution of your property and nominate the person or people you choose to look after your children or incapacitated adult loved ones. If you do not take advantage of your ability to determine how your property and assets will be handled in the event of your passing, the state of Michigan will decide for you. A probate and estates attorney has the experience and knowledge it takes to empower you to create a last will that will protect your family, control the distribution of your assets, and facilitate the estate administration process.

Trusts.

A

trust

is a written agreement created by a

settlor

or

grantor

that names an individual who is responsible for managing property as directed by the trust agreement, who is known as the

trustee.

 Once the trust is created, it is very important to re-title your assets into the trust or the trust will remain an empty vessel. An expert in trust law and administration can not only help you to understand all of your options and assist you with the creation of the trust, but also ensure that all legal formalities are addressed so that you

create a trust that is up to your specifications.

Trusts can help assets to

avoid formal estate administration in the probate courts

, and could help protect your estate from certain taxes and fees, which would ultimately provide more to your beneficiaries. 

Powers of Attorney.

A

power of attorney

is a written instrument that gives legal authority to a third party (known as the

agent

or

attorney in fact

) to act on the behalf of someone else (known as the

principal

). In estate planning, a power of attorney (POA) is a tool that can be used to ensure that someone you trust manages your financial and health care decisions when you no longer can. There are different types of POA, including designations for

financial matters

and

health care

. A legal professional can work with you one-on-one to explore and discover your goals, and help ensure that your affairs will be handled the way you would want when you can no longer manage or communicate about them on your own.
Look to the Future With Confidence, Clarity, and Peace of Mind
Having a comprehensive estate plan in place can help provide any number of personal benefits, including:
Offering peace of mind knowing that you took action to minimize the stress of your circumstances for your family.

Providing assurance that your partner will get the assets and control you want them to have

Helping to ensure that someone you can rely on is appointed to handle your assets and affairs.

Assuring distribution of your assets in a manner appropriate for your circumstances.

Helping to ensure that inheritance does not become a detriment to your beneficiaries

Directing how you will be treated should you ever become incapacitated

Making it easier to add updates or make revisions to your estate plan as your circumstances change over time
It's never fun to think about what would happen if you were to sustain a major injury or succumb to illness, but it's an important step to take — and one that is necessary to make sure that your wishes will be heard, respected, and carried out. When you face the future with an attorney's guidance it's not only legal advice that you'll receive, but a little peace of mind as well.
Take Care of Your Loved Ones
An estates and probate attorney can help you protect the people who matter most, helping with matters including estate planning, trust administration, and guardianships and conservatorships. 
A guardianship is a legal arrangement established in the probate court to provide for the well-being of a protected individual, such as a minor or an incapacitated adult. Broadly speaking, a guardian has legal responsibility for another person and is in charge of his or her comfort, care, and general well-being.
A conservatorship is intended to help manage a protected individual's estate if and when a situation arises when an individual can no longer effectively manage their finances or property. Here in Michigan, conservatorships and guardianships serve different functions — with conservators making decisions about the property or the finances of another person, while a guardian is responsible for medical or housing decisions. The same person can serve in both roles, or they can be assigned to different individuals.
An attorney can help you navigate the many matters relating to conservatorships and guardianships that must be settled in the probate court system — including establishing, terminating, modifying, or contesting a conservatorship or guardianship; defending your current position as conservator or guardian from contests; removing an acting conservator or guardian who has failed in their duties; filing required accounts and records; and more. 
Providing for the people closest to you is also a key component of estate planning. In addition to nominating a guardian or conservator for your minor or incapacitated adult loved ones, an attorney can help you devise strategies to help:
Maximize the assets available to your beneficiaries when you have passed.

Minimize or eliminate the cost of taxes probate fees

Allow for more immediate distribution of your assets

Assure inheritance does not become a detriment to your beneficiaries

Prevent disagreements and conflicts among family after you are gone
Looking for Help Protecting the Important Things?
Whether you are currently dealing with the legal aftermath following the passing of a loved one, or are ready to find ways to make estate administration more efficient for your friends and family down the line, our firm is here and ready to help.
When it is time to take care of your estate planning needs, get the answers, insight, and guidance you and beneficiaries deserve. Whether you are trying to avoid probate with a trust, want to make sure your assets are protected and transferred according to your wishes, or want to plan for incapacity with powers of attorney, we can customize a solution to suit your needs.
When it's time to navigate the probate courts, our attorneys can help ensure that you receive the expert legal advice your matter deserves. Whether you are confronted with an estate contest or want to fulfill your legal obligations and transfer assets without incurring personal liability, you can rely on us to bring you up to speed with the process, advocate for your position, and provide the support you need. 
Mr. Patrick is knowledgeable on all aspects of probate, with years of experience as a practicing attorney. Whenever you're ready to get started, he is here to listen and learn more about your circumstances, and start finding a solution to your desired outcome. If you have any probate-related issue that has interrupted your life, we will work hard to accomplish your goals – providing your matter with the expertise, empathy, intellect, creativity, and professionalism it deserves at every step of the way.
Ready to keep the conversation going? The Patrick & Associates, PLLC.. is conveniently located in Southfield, Michigan, close to both Wayne and Oakland Counties. You may click here to arrange your initial consultation or call us at (833) 469-4897 today to learn more.
This post has been prepared for general information purposes only. The information you obtain here is not, nor is it intended to be, legal advice. You should consult an attorney for advice regarding your individual situation. We invite you to contact us and welcome your calls and electronic mail.  Accessing the content of this site does not create an attorney-client relationship.  Nor, does contacting us create an attorney-client relationship. Please do not send any confidential information to us until such time as an attorney-client relationship has been established.